B
a
r
d
o
n
K
i
n
d
y
F
a
i
r
TBA –  under the canopy in our Kindy yard. 
Thanks to our Sponsors
and
our wonderful volunteers
Bardon Kindy Fair is an annual highlight on the Bardon Community calendar.
It is a family friendly event, hosted within our Kindy yard, where our extended community joins together to create a memorable day for our children and all involved. It is a manifestation and living example of the community spirit that is valued and promoted within the culture and pedagogy of our Kindy.
It is our hope that all enrolled families will get involved to help make the day a success.
Memories
We can create a meaningful and memorable event for our children and families (past, present and future) – "the best day of my life"
Fundraising
We can raise funds that help subsidise term fees and support the maintenance and upgrade of facilities and resources. This enables us to continue to offer rich educational and life experiences for the children within our community.
Some of our greatest capital assets, including our timber fort, water course, mud pit, smart screens and furniture were purchased in recent years with funds raised through our Fair.
Relationships
Involvement in the Fair brings families together, building friendships and a sense of belonging within our community.
"Put a little bit in and you can get a lot out"
Fun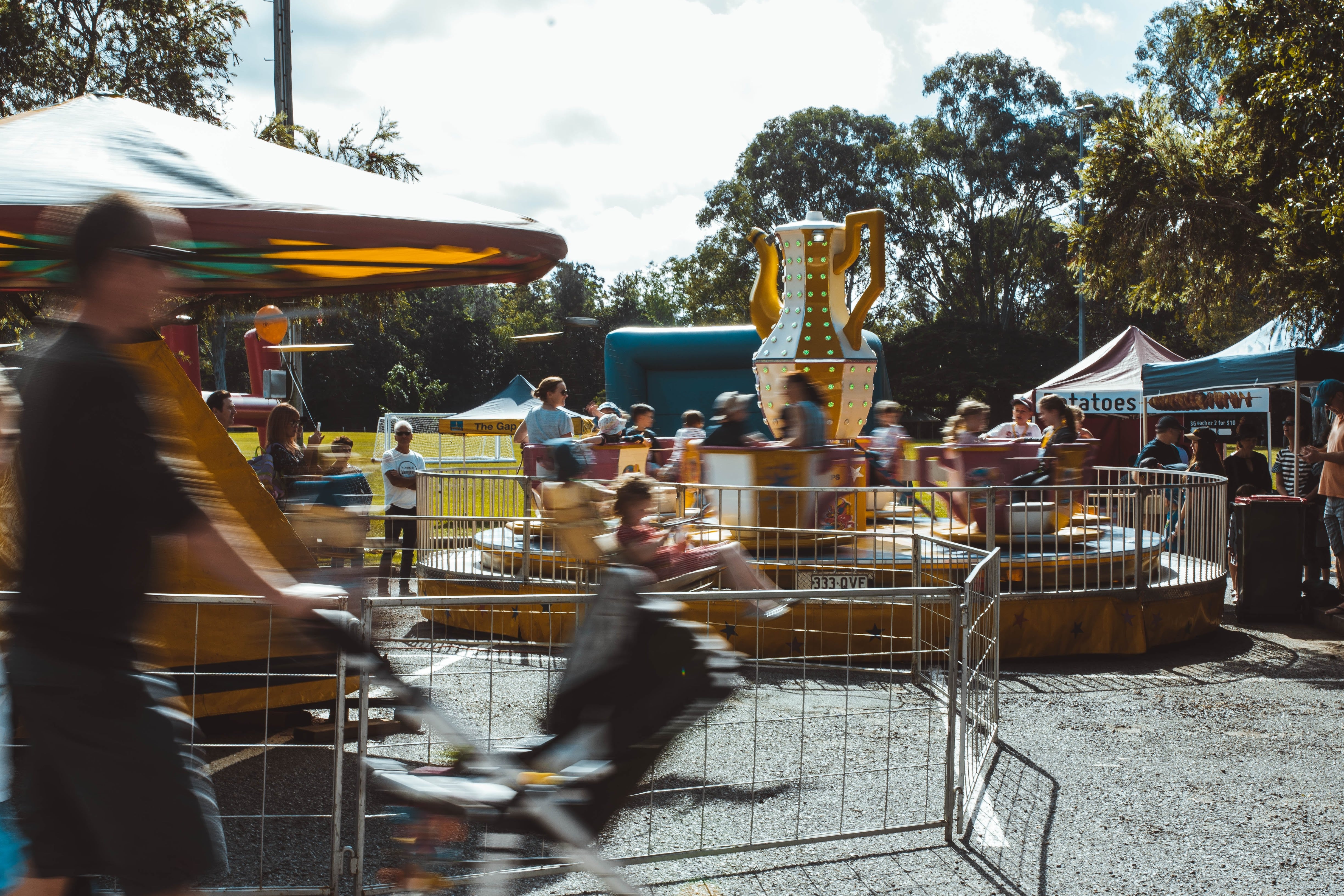 There's plenty to see and do at the Bardon Kindy Fair.
Bardon Community Kindy would like to thank the following sponsors for their generous support. They are the foundation for a successful event and their investment in the Fair and in turn early childhood education is greatly appreciated.
Please support those who support us and help us to say thanks.
2019 Sponsors coming soon!