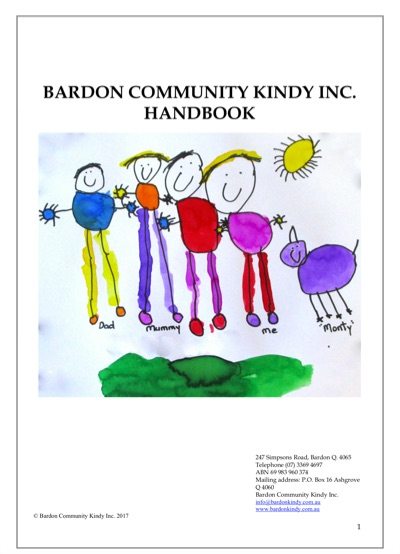 BARDON COMMUNITY KINDY HANDBOOK
Kindy We have prepared this handbook to acquaint you with the many aspects of our Kindy. We look forward to a happy association with you and your family, and hope that the Centre will become an extension of your home.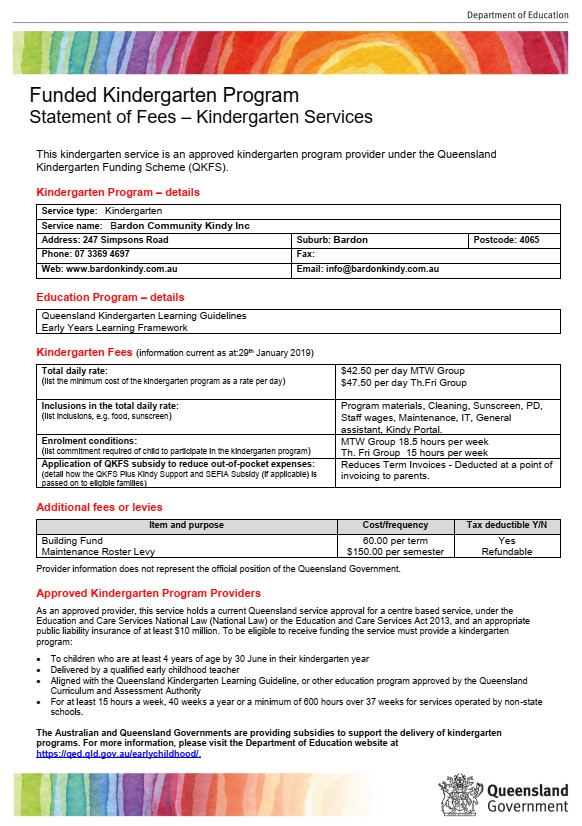 BARDON COMMUNITY KINDY 2021 STATEMENT OF FEES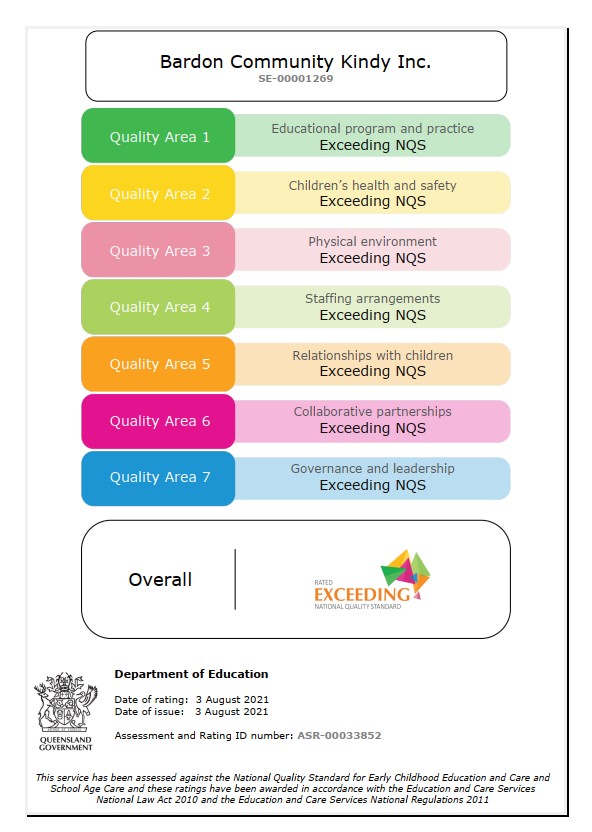 BARDON COMMUNITY KINDY ACECQA RATING – EXCEEDING THE NATIONAL QUALITY STANDARD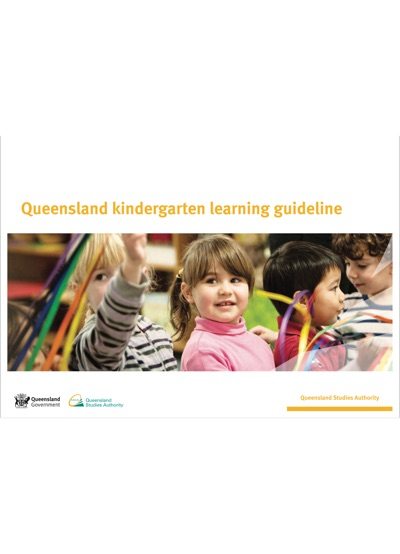 QUEENSLAND KINDERGARTEN LEARNING GUIDELINE
The Queensland kindergarten learning guideline supports kindergarten teachers' professional practice in a range of contexts across Queensland.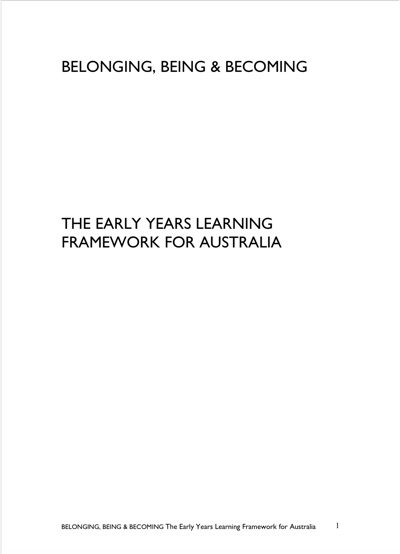 THE EARLY YEARS LEARNING FRAMEWORK FOR AUSTRALIA
This is Australia's first national Early Years Learning Framework for early childhood educators. The aim of this document is to extend and enrich children's learning from birth to five years and throughthe transition to school.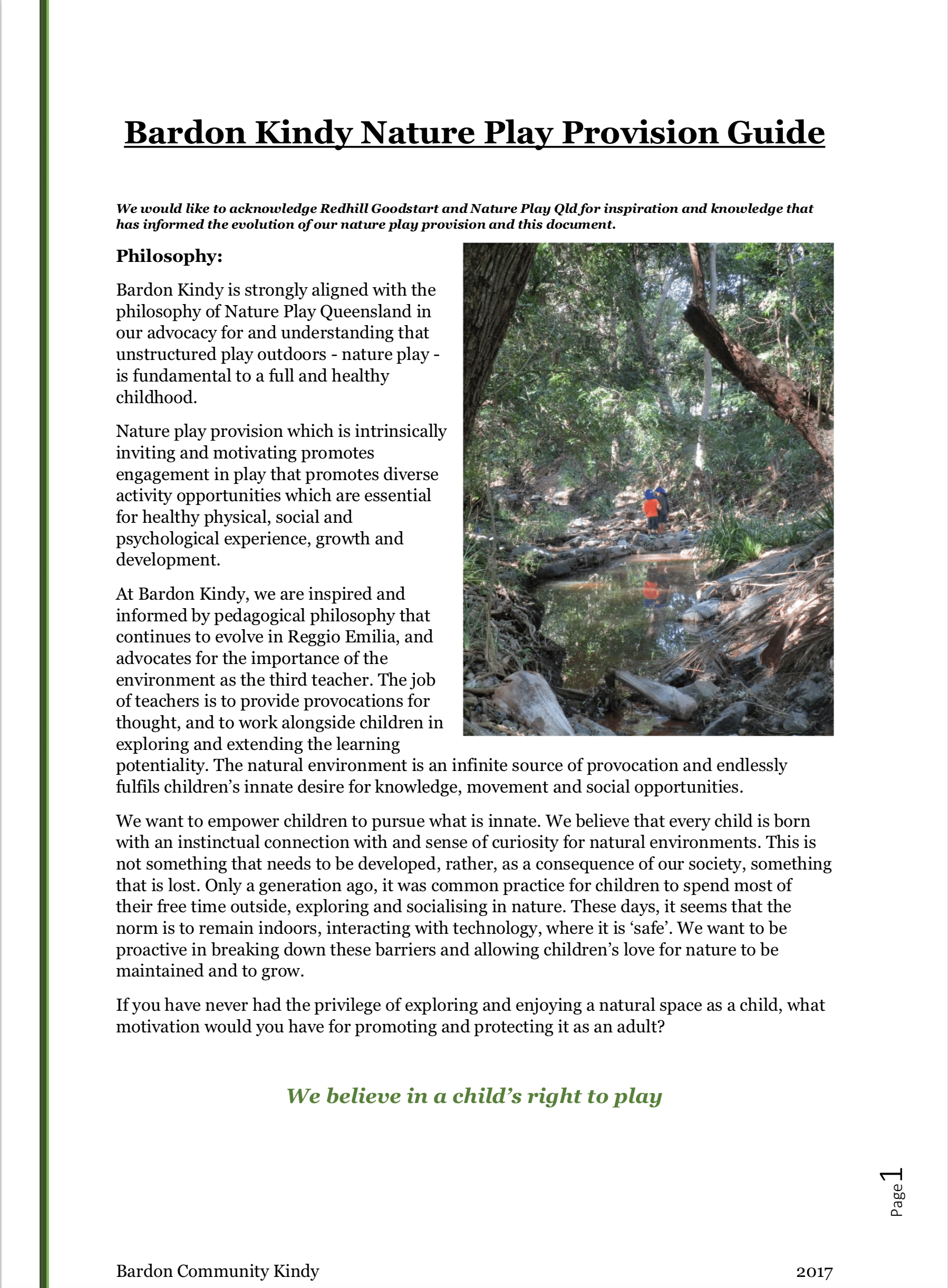 BARDON KINDY NATURE PLAY PROVISION GUIDE
Bardon Community Kindy has a long standing history of recognising the value of nature play. The commitment to providing children with natural spaces to live and learn is reflected in our outdoor learning environment.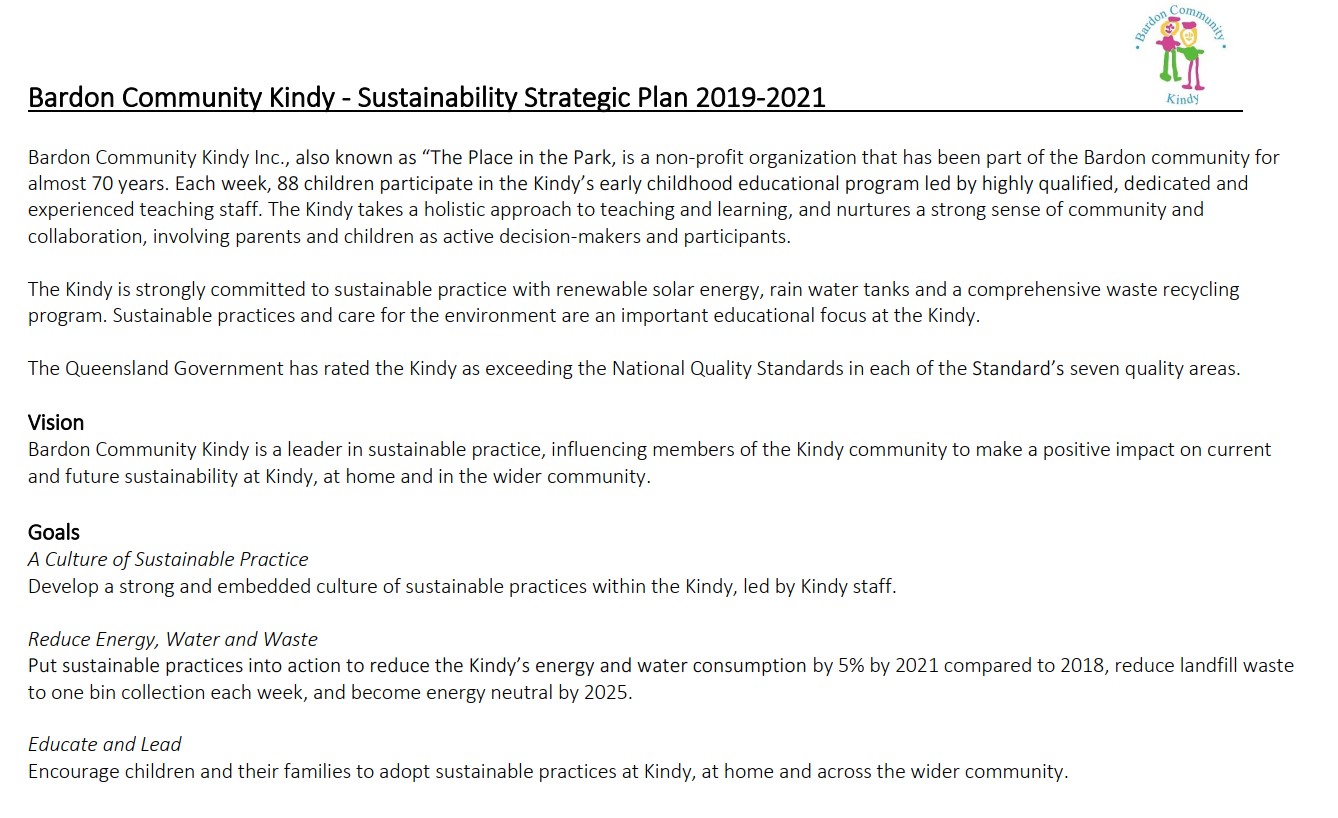 SUSTAINABILITY STRATEGIC PLAN
Bardon Community Kindy strives to be a leader in sustainable practice, influencing members of the Kindy community to make a positive impact on current and future sustainability at Kindy, at home and in the wider community.